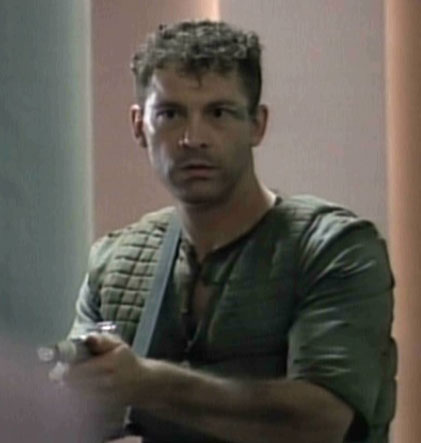 Last Post
Lieutenant Mere Doth
Name Mere Doth
Position Chief Science Officer
Rank Lieutenant
Character Information
| | | |
| --- | --- | --- |
| Gender | | Male |
| Species | | Angosian |
| Age | | 37 |
Physical Appearance
| | | |
| --- | --- | --- |
| Height | | 6"1 |
| Weight | | 220 |
| Hair Color | | Dark Brown |
| Eye Color | | Black |
| Physical Description | | Tall. Short brown hair. Military in appearance. |
Family
| | | |
| --- | --- | --- |
| Spouse | | |
| Children | | |
| Father | | Bauman |
| Mother | | Vishal |
| Brother(s) | | |
| Sister(s) | | |
| Other Family | | One of those drunk uncles no one remembers except on holidays. |
Personality & Traits
General Overview
As with most Angosians, Typically is thoughtful and intelligent. This mentality has resulted in a very organized and structured lifestyle. Took up science like his mother.
Strengths & Weaknesses
Carried some of the genetic traits forced on his father by the government of Angosia III around 2360.
Picked up his Fathers regular daily training routine of 2 hours allowing him to stay in shape and to burn off surplus aggressive tendencies.
Bit to smart for his own good at times.
Ambitions
Be the best scientist / soldier he can.
Hobbies & Interests
Tinkering with borg tech.

Personal History
Service Record
DS-5
CSS Endeavour SD 240704.16
Seiklon Axel (Civilian ship)
Starbase Prime / USS Sanctuary
SB Theta