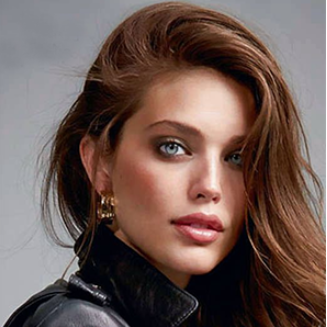 Stats
17 Mission Posts
2 News Items
Last Post
Sat Apr 14th, 2018 @ 3:55am
Captain Aine DiAgessi
Name Aine DiAgessi
Position Commanding Officer
Rank Captain
Character Information
| | | |
| --- | --- | --- |
| Gender | | Female |
| Species | | Human |
| Age | | 30 |
Physical Appearance
Height
5'9
Weight
Hair Color
Black
Eye Color
Gray
Physical Description
Tall and refined with dark hair and eyes that shift from gray to blue. Written as gray on official records. No tattoos or identifying marks.

Hair is kept long, often straightened of it's natural wave and tied up in a bun for duty.
Family
| | | |
| --- | --- | --- |
| Spouse | | |
| Children | | |
| Father | | Aleksandr Dunross; Captain |
| Mother | | Blyx Red; Fleet Admiral |
| Brother(s) | | Colt Dunross; Lieutenant Junior Grade |
| Sister(s) | | |
| Other Family | | 1st Cousin; Rochelle Ivanova; Commodore |
Personality & Traits
| | | |
| --- | --- | --- |
| General Overview | | Spirited and intelligent, Aine is known for being even keel and easy to work with, highly adaptable to most situations, and intuitive. She's not afraid to do what needs to be done, no matter what that task may entail. Upper Admiralty consider her Starfleet born and bred, but more than disillusioned by the pretentious expectations that come hand in hand with drinking "Fleet Koolaide" which makes her take and outlook one that is either considered refreshing or obnoxious. |
| Strengths & Weaknesses | | Intelligent, Adaptable, Intuitive, Bold are all check marks when it comes to her strengths and weaknesses given her propensity not to stray far from her moral compass. It leads to trouble. |
| Ambitions | | |
| Hobbies & Interests | | |
Personal History
Service Record
USS ENTERPRISE, NCC-1701-C - Chief Operations Officer
USS GRIFFIN, NCC-19993-G - Chief Operations Officer
USS BISMARK, NCC-3225-D - XO
COLD STATION THETA, SB-1170 - CO